Konzert des TUHH-Orchesters "SymphonING"
09.02.2015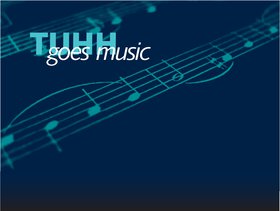 SymphonING, das Orchester der Technischen Universität Hamburg, startet kommenden Donnerstag, 12. Februar 2015, in die neue Konzertsaison. Gespielt wird ab 20 Uhr im Audimax I, Am Schwarzenberg-Campus, Gebäude H in 21073 Hamburg. Wie gewöhnlich bietet dieser Konzertabend ein abwechslungsreiches Programm, das über die Klassik hinaus reicht. Gespielt werden Werke von:
· Carl Philipp Emanuel Bach (1714-1788): Sinfonie Nr. 1 D-Dur Wq 183
· Alexander Glasunow (1865-1936): Konzert in Es-Dur op. 109 für Altsaxofon und Streicher
· Alexander Borodin 1833–1887: "In the steppes of Central Asia" (Steppenskizzen); eine sinfonische Dichtung des russischen Komponisten.
· Terry Riley: "In C"; das Werk wird oft als die erste minimalistische Komposition bezeichnet. Der US-amerikanische Tonkünstlers und Pianist Riley gilt als Erfindung des musikalischen Minimalismus (Minimal Music).
Das Orchester SymphonING unter Leitung von David Dieterle feiert in diesem Jahr sein 10-jähriges Jubiläum. Zweimal jährlich lädt es zu Konzerten ein und erfüllt das Audimax mit "großer" Musik. Sein Repertoire ist breit gefächert, angefangen bei Barockmusik von Bach, über die "Klassiker" von Beethoven und Mozart bis hin zu argentinischen Klängen in Form von Tangos oder Filmmusik.
Der Eintritt ist für alle Besucherinnen und Besucher frei.
SymphonING wird durch die Karl H. Ditze Stiftung gefördert.
See also: www.symphoning.de
---
TUHH - Public Relations Office
Martina Brinkmann
E-Mail: pressestelle@tuhh.de