Rumänischer Ex-Erziehungsminister plagiiert Hamburger TU-Professor
18.05.2012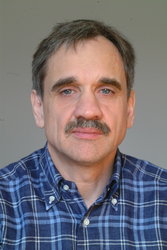 Der am vergangenen Dienstag wegen schwerer Plagiatsvorwürfe zurückgetretene rumänische Erziehungsminister Ioan Mang hatte, wie jetzt bekannt wurde, auch aus einer wissenschaftlichen Arbeit des seit 2003 an der TU Hamburg tätigen Wissenschaftlers Professor Dieter Gollmann großzügig abgeschrieben. Mangs Rücktritt erfolgte unmittelbar nach Bekanntwerden dieses Plagiats.
Eröffnet worden war die von Mangs politischen Gegnern geführte Kampagne bereits Tage zuvor als bekannt wurde, dass der Minister und Hochschulprofessor an der Universität Oradea kräftig aus einer wissenschaftlichen Arbeit seines israelischen Kollegen Elio Biham von der Universität Haifa abgeschrieben hatte. Mang hielt sich dennoch im Amt – bis vier Tage später die Öffentlichkeit von einem weiteren Plagiat erfuhr: die wortwörtliche Übernahme ganzer Passagen aus einem von Gollmann und Thomas Beth im Mai 1989 in der Zeitschrift "IEEE Journal on Selected Areas in Communications" veröffentlichten wissenschaftlichen Aufsatz über "Algorithm Engineering for Public Key Algorithms." Gollmann arbeitete damals im Institut für Algorithmen und Kognitive Systeme von Prof. Beth an der damaligen Universität Karlsruhe, heute Teil des Karlsruhe Institute of Technology. Entdeckt worden war das Plagiat von Cosmina Dorobantu, einer Ökonomin der University of Oxford.
"Sie hat mich am 12. Mai per Mail informiert und gebeten, dazu Stellung zu beziehen", sagt Gollmann, der den Plagiatsvorwurf nach eingehender Prüfung bestätigte. Mang hatte in einem 2008 veröffentlichten Beitrag fünf Unterkapitel eins zu eins aus dem von Gollmann und Beth verfassten Artikel abgeschrieben, ohne dies zu kennzeichen. Am 15. Mai, drei Tage nach Bekanntwerden des zweiten Plagiatsvorwurfs, gab Mang seinen Rücktritt bekannt.
"Mang hat offenbar besonders unverfroren abgeschrieben", berichtete am 15. Mai der Deutschlandfunk. Die Amtszeit Mangs währte ganze acht Tage. Er wurde in das Amt berufen, nachdem die ursprüngliche Kandidatin, Corina Dumitrescu, ein paar Wochen zuvor hatte zugeben müssen, dass sie ihren Lebenslauf geschönt hatte, unter anderem, mit der Behauptung an der angesehenen University of Stanford einen Abschluss erworben zu haben.
Für Presseauskünfte steht Professor Gollman heute per Mail zur Verfügung:
Kontakt:
TU Hamburg-Harburg
Institut für Sicherheit in verteilten Systemen
Prof. Dr. Ing. Dieter Gollmann
Tel.: 040/ 42878-3026
E-Mail: diego@tuhh.de
---
TUHH - Public Relations Office
Jutta Katharina Werner
E-Mail: pressestelle@tuhh.de