For a sustainable TU Hamburg
Svenja Damberg and Luise Degen are part of Stanford University's "Faculty Innovation Fellows Program"
01.03.2023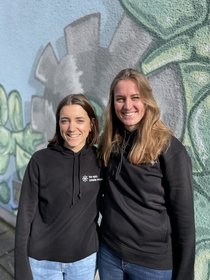 Dr. Svenja Damberg and doctoral student Luise Degen of the Technical University of Hamburg have a common goal: They want to anchor the topic of sustainability at the TU Hamburg in the long term and raise awareness of it. To this end, they plan workshops, lectures and activities on campus and teach students new methods, practical working methods and creative impulses. The two TU scientists are accompanied and supported in their project by the so-called "Faculty Innovation Fellows Program" (FIF Program) at the d.school of Stanford University.
"Within the framework of our planned events, we would like to build a bridge between science, industry and startups. We hope this will lead to long-term projects that add real value to society. At the end of our program term, this should result in a map of sustainable initiatives in and around Hamburg, on which the most important players are summarized. This will then be used to strengthen future collaboration on sustainability issues," explain the two TU researchers.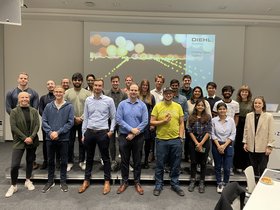 The program is run by the University Innovation Fellows program (UIF), which empowers students and faculty leaders to establish and improve engagement in innovation, entrepreneurship, creativity and design thinking on campus. The University Innovation Fellows is a program of the Hasso Plattner Institute of Design (d.school) at Stanford University. The participants of the Faculty Innovation Fellows are the mentors (so-called Faculty Champions) of students participating in the UIF program.
More about the project by Dr. Svenja Damberg and Luise Degen: https://universityinnovat … chnology_Faculty_Projects
More about UIF at the TU Hamburg: https://www.tuhh.de/uif/startseite.html
Current issue of Change Forward: https://universityinnovationfellows.org/change-forward-journal/
---
TUHH - Public Relations Office
Franziska Trede
E-Mail: franziska.trede@tuhh.de
Phone: +49 40 428 78 3458