Safe constructions at sub-zero temperatures
TU scientist receives Curt Bartsch Prize for best dissertation
16.12.2022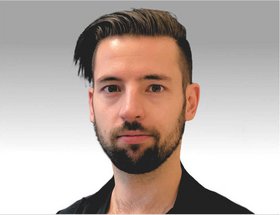 For years, commercial shipping in Arctic regions has been increasing and the number of offshore structures such as oil platforms and wind turbines has been growing. But at sustained temperatures below freezing, their welded steel joints change - they become cracked and unstable. In his dissertation, Dr. Moritz Braun, a naval architect at the Technical University of Hamburg, investigated for the first time the behavior of welds under the influence of high subzero temperatures. To this end, the scientist tested welded structural steel joints at temperatures as low as minus 50 degrees Celsius and created a database on this basis. In the process, he also tested the behavior of the material as well as the different welding methods.
"Dr. Moritz Braun's dissertation provides outstanding scientific findings that enrich the current state of science. They can be used to accurately predict the strength of ships and offshore structures at sub-zero temperatures, making their construction safer and more sustainable," praises Professor Sören Ehlers, the dissertation's reviewer.
The scientist was awarded the Curt Bartsch Prize 2022 for his findings at the Annual General Meeting of the Schiffbautechnische Gesellschaft (STG) in Hamburg and received prize money of 5,000 euros. More at www.stg-online.org.
---
TUHH - Public Relations Office
Franziska Trede
E-Mail: franziska.trede@tuhh.de
Phone: +49 40 428 78 3458