How can humans adapt to climate change?
Second Future Lecture at the TU Hamburg
11.10.2022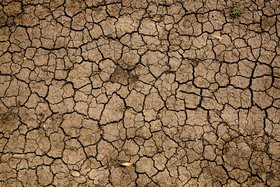 The consequences of climate change can be observed more and more concretely. Be it in the form of long-lasting droughts, floods or even devastating forest fires. More and more people are facing the challenge of adapting to the climatic consequences. The role played by technological solutions will be discussed at the second Future Lecture on November 2 at the Technical University of Hamburg. Guests will be Professor Kaveh Madani, Head of Research Programme at the United Nations University, and Dr. Heiko Knopf, Deputy Federal Chairman of BÜNDNIS 90/DIE GRÜNEN.
Climate-conscious engineering
The lecture is in line with the general objective of the recently established Research Initiative focused on Climate Informed Engineering at TUHH which aims to determine how complex Earth system models can be used to understand our planet responses to the ongoing climate change. High-precision, digital twins of the Earth on a global scale thus open up unprecedented opportunities for engineers to optimally adapt their developments to the climate as well as to prevent further climate changes. With the help of novel materials, machines and processes, green energy, resilient infrastructures and buildings as well as new mobility concepts can be realized, for example. The goal of these efforts is to protect people, businesses and ecosystems from floods, heat waves, or even the predicted rise in sea level.
The lecture will be followed by a poster session presenting current research projects of the TU Hamburg on this complex of topics. The second Future Lecture is organized within the framework of the research field "Environmental & Energy Systems" and the research initiative "Climate Informed Engineering".
What: TU lecture series "Future Lecture". Second lecture on the topic "Can humans adapt to climate change? The role of engineering"
When: November 2, 2022, 4:30 p.m.
Where: TU Hamburg, Audimax II, Denickestraße 22
Registration: by October 28, 2022 at https://intranet.tuhh.de/anmeldung/future_lecture_praesenz
---
TUHH - Public Relations Office
Franziska Trede
E-Mail: franziska.trede@tuhh.de
Phone: +49 40 428 78 3458