Von der Invention zur Innovation
Ingomar Kelbassa ist neuer Professor an der TU Hamburg
20.05.2022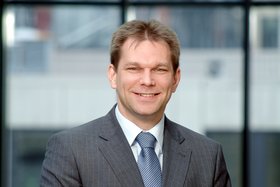 Gleichzeitig mit der Professur am Institut für Industrialisierung smarter Werkstoffe im Studiendekanat Maschinenbau der Technischen Universität Hamburg übernimmt Ingomar Kelbassa die Institutsleitung der Fraunhofer-Einrichtung für Additive Produktionstechnologien IAPT. Mit dieser gemeinsamen Berufung startet eine dekanatsübergreifende Kooperation. Kelbassa möchte insbesondere die Werkstoffwissenschaften, die Produktionstechnologien, wie beispielsweise den 3D-Druck, respektive das Additive Manufacturing sowie alle zukunftsorientierten Anwendungsbereiche aus Energie, Mobilität, Sicherheit und Life Sciences vorantreiben. Ziel ist, aus der anwendungsbezogenen Grundlagenforschung entstehende, neue, zum Beispiel sensorintegrierte, mit Aktorik und Reaktorik ausgestattete Werkstoffsysteme in industrielle Produkt- und Fertigungsinnovationen zu überführen: "Erst durch Markterfolg wird aus einer Invention auch eine Innovation – aus einer cleveren Idee ein Beitrag zu einem besseren Leben", erklärt der Wissenschaftler.
3D-Druck industriell einsetzen
Ingomar Kelbassa begreift Fraunhofer als Möglichmacher für die Wertschöpfung in Deutschland und tritt die Institutsleitung des Fraunhofer IAPT mit den Zielen an, Probleme, die die Industrie umtreiben, auszuräumen und langfristig dafür zu sorgen, dass 3D-Druck im großen Stil industriell eingesetzt wird. Dabei ist Kelbassa kein ganz neues Gesicht in der Fraunhofer-Welt: 2006 promovierte er am Fraunhofer-Institut für Lasertechnik ILT in Aachen und blieb als Abteilungsleiter bis 2016 am Institut. Zeitgleich war er als stellvertretender Leiter des Lehrstuhls für Lasertechnik LLT an der Rheinisch-Westfälischen Technischen Hochschule RWTH Aachen tätig. Forschung und Entwicklung blieben auch während der folgenden Jahre das zentrale Themenfeld für den vielfach ausgezeichneten Maschinenbauer: Bei der Siemens AG führte er unter anderem die Fertigungstechnologieentwicklung des Bereichs "Gas and Power". Geschäftsfeldübergreifend kam die Leitung der "Company Core Technology Additive Manufacturing" des Konzerns hinzu. Darüber hinaus verantwortete er den Forschungs-Campus "Werner-von-Siemens Centre for Industry and Science" in Berlin. Zuletzt war er Geschäftsführer der Siemens-Tochter Weiss Spindeltechnologie, spezialisiert auf die Entwicklung und Produktion von hochpräzisen Motorspindeleinheiten.
Additive Fertigung stärken
Prof. Reimund Neugebauer, Präsident der Fraunhofer-Gesellschaft, erklärt: "Die additive Fertigung trägt entscheidend zu Ressourceneffizienz und Nachhaltigkeit bei. Sie ist damit eine wichtige Säule, um die Wettbewerbsfähigkeit und Resilienz der Wirtschaft in Deutschland und Europa nachhaltig zu stärken und zu steigern. Ich freue mich sehr, dass wir mit Prof. Kelbassa einen so versierten Mittler zwischen Forschung und Industrie für die Leitung des Fraunhofer IAPT gewinnen konnten. Wir sind überzeugt davon, dass seine Expertise einen wichtigen Beitrag dazu leisten wird, die ausgezeichnete Entwicklung der Einrichtung, aber auch des gesamten Forschungsfelds weiter auszubauen."
Text: Elke Schulze, TU Hamburg
---
TUHH - Public Relations Office
Franziska Trede
E-Mail: franziska.trede@tuhh.de
Phone: +49 40 428 78 3458