Die Zukunft der nachhaltigen Offshore-Technologie
Digitale OMAE-Konferenz
02.06.2021

Vom 21. Juni bis 30. Juni findet die 40. International Conference on Ocean, Offshore & Arctic Engineering (OMAE) statt. Im Rahmen der virtuellen Konferenz können sich Forschende, Studierende sowie Expertinnen und Experten aus den Bereichen der Meeres-, Offshore- und Arktistechnik untereinander austauschen und miteinander vernetzen. Den Vorsitz der Konferenz hat Franz von Bock und Polach, Oberingenieur am Institut für Konstruktion und Festigkeit von Schiffen an der Technischen Universität Hamburg und Vertretungsprofessor an der Universität Hamburg am Institut für Ozeanographie. Ausgerichtet wird die Konferenz von der American Society of Mechanical Engineers (ASME).
Die Organisatoren haben der Konferenz dieses Jahr ein Thema gegeben, welches lautet: "Adapting to Mitigating Climate Change in Marine, Offshore and the Oceans". Das Thema wird an jedem Konferenztag in einer Keynote Präsentation von unterschiedlichen Winkeln durch Klimawissenschaftler, Ingenieure und Unternehmer adressiert. "Der Austausch über dieses Thema ist gerade für unseren Forschungsbereich sehr wichtig, um auf internationaler Ebene gemeinsam an Lösungen zu arbeiten. Diese müssen sowohl dem Klimawandel entgegenwirken als auch mit bereits bestehenden Folgen umgehen", sagt Conference-Chair Franz von Bock und Polach. Im nächsten Jahr soll die OMAE wieder in Präsenz stattfinden. Der geplante Austragungsort für 2022 wird Hamburg sein.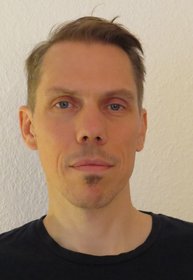 Über die American Society of Mechanical Engineers (ASME)
Die ASME ist eine gemeinnützige Organisation und Berufsverband der Maschinenbauingenieure in den Vereinigten Staaten mit Sitz in New York City. Ihr Ziel ist es, die wissenschaftliche Zusammenarbeit und den internationalen Austausch von Ingenieurinnen und Ingenieuren zu fördern. So organisiert die ASME unter anderem Konferenzen und Vorträge und erarbeitet technische Richtlinien und Standards für die ingenieurwissenschaftliche Arbeit im Maschinenbau.
Was: 40. International Conference on Ocean, Offshore & Arctic Engineering (OMAE)
Wann: 21. Juni bis 30. Juni 2021
Wo: Virtuelle Konferenz
Weitere Informationen und die Anmeldung unter https://event.asme.org/OMAE
---
TUHH - Public Relations Office