Eine große Welle machen: TUHH-Wissenschaftler forschen an erneuerbarer Energie
19.12.2019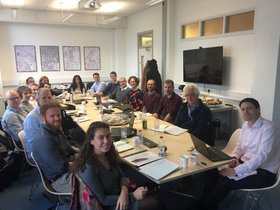 Das Institut für Fluiddynamik und Schiffstheorie (FDS) der Technischen Universität Hamburg (TUHH) ist Teil des interdisziplinären Projekts "LiftWEC – Development of a new class of wave energy converter based on hydrodynamic forces", bei dem aus Wellen Energie gewonnen wird. Ziel ist es, bis 2022 eine effizientere, kostengünstigere und stabilere Alternative zu bislang genutzten Wellenenergietechnologien zu schaffen. Finanziert wird das Projekt mit 3,4 Millionen Euro durch das Forschungs- und Innovationsprogramm der Europäischen Union, Horizon 2020.
Wellenkraftwerke stehen aktuell vor einer wirtschaftlichen Herausforderung, da der Preis pro erzeugter Strommenge derzeit noch deutlich über den Kosten für andere Energiequellen liegt. Die Forschenden des LiftWEC-Projekts wollen nun eine neue Methode entwickeln, um Wellenenergie lukrativer zu gestalten. Dabei soll ein schwimmender Wellenenergiekonverter entstehen, der knapp unter der Wasseroberfläche treibt. Vorteil ist eine leichte und somit günstigere Bauweise, die bei extremen Wetterbedingungen eingeholt werden kann. Um Energie zu gewinnen, sollen die kreisförmigen Wasserpartikel unter einer Welle genutzt werden. Diese halten den schaufelradähnlichen Prototyp konstant in Bewegung. Mit Hilfe von Tragflügeln, ähnlich zu denen einer Flugzeugturbine, können dabei hohe Auftriebskräfte erzeugt werden. Diese sollen für eine effektivere Energieentnahme des Konverters genutzt werden.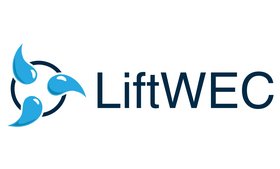 Das TUHH-Institut leitet federführend die hydrodynamische Modellierung des Projekts. Dabei werden die Bewegungen und im Umkehrschluss die Leistung des Konverters durch Simulationen berechnet. Darüber hinaus überprüfen die Wissenschaftlerinnen und Wissenschaftler in Modellversuchen die Stabilität des Prototyps, indem sie diesen den hohen Kräften aussetzen, die beispielsweise bei hohem Wellengang und Sturm entstehen.
Das EU-Programm Horizon 2020 hat zum Ziel die globale Wettbewerbsfähigkeit Europas zu sichern und durch die Zusammenarbeit von Wissenschaft und Wirtschaft gesellschaftliche Herausforderungen zu bewältigen. Unter der Koordination der Queen´s University Belfast wird das auf drei Jahre angesetzte LiftWEC-Projekt gemeinsam mit der TUHH, der National University of Ireland Maynooth, der Aalborg University, dem University College Cork, der Ecole Centrale de Nantes und der University of Strathclyde umgesetzt. Mit vertreten sind die Unternehmen Innosea, Julia F. Chozas, sowie WAVEC.
Weitere Informationen über das LiftWEC-Projekt: https://www.tuhh.de/fds/research/current/liftwec.html
www.liftwec.com
Weitere Informationen über Horizon 2020:
https://ec.europa.eu/programmes/horizon2020/en
---
TUHH - Public Relations Office
Franziska Trede
E-Mail: franziska.trede@tuhh.de
Phone: +49 40 428 78 3458