TUHH-Professor Christian M. Ringle unter den weltweit einflussreichsten Wirtschaftsforschern
04.12.2018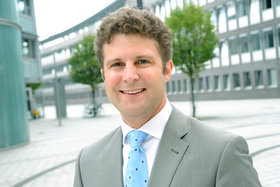 Das Analyse-Ranking des Unternehmens Clarivate Analystics zählt Professor Dr. Christian M. Ringle von der Technischen Universität Hamburg (TUHH) zu den 1 Prozent der weltweit am meisten zitierten Wirtschaftswissenschaftlern. Insgesamt wurden in dem Ranking aus dem Bereich Economics & Business 96 Forscherinnen und Forscher aus der ganzen Welt mit dem Titel "Highly Cited Researchers" ausgezeichnet. Neben dem TUHH-Professor wurden drei weitere Wirtschaftswissenschaftler von deutschen Universitäten mit diesem Titel im Bereich Wirtschaft geehrt.
Das Ranking würdigt Forscherinnen und Forscher, die durch ihre Forschungsleistung überzeugen. Gezählt werden die Zitate aus den vergangenen elf Jahren auf Basis der Datenbank Web of Science. Das Web of Science ist eine weltweit führende Zitierdatenbank, mit mehr als 18.000 Zeitschriften, über 180.000 Konferenzbeiträgen und 80.000 Büchern. "Ich freue mich ungemein über diese Auszeichnung und danke meinem Institut, meinen Kollegen und der TUHH für die großartige Unterstützung", sagt Professor Dr. Christian M. Ringle.
Die Gesamtliste des "Highly Cited Researchers"-Ranking weist 2018 rund 6.000 ausgezeichnete Forschende aus 60 Ländern aus, die in 21 Forschungsbereichen arbeiten. Darunter sind 17 Nobelpreisträgerinnen und –träger sowie 356 Forscherinnen und Forscher aus Deutschland.
Professor Dr. Christian M. Ringle forscht an der TUHH zu Themen aus dem Bereich Strategisches Management, Organisation, Marketing, Human Resource Management und Quantitative Methoden. Seine Forschungsarbeit ist stark interdisziplinär ausgerichtet und findet auch Anwendung in der Medizin, der Psychologie und den Ingenieurwissenschaften.
Mehr Informationen unter https://hcr.clarivate.com
---
TUHH - Public Relations Office
Franziska Trede
E-Mail: franziska.trede@tuhh.de
Phone: +49 40 428 78 3458