NIT und Leuphana Professional School gehen gemeinsame Wege
18.05.2018

Das NIT Northern Institute of Technology Management und die Professional School der Leuphana Universität Lüneburg haben sich mit einem Memorandum of Unterstanding auf eine künftige Zusammenarbeit verständigt. Die beiden Partner wollen ihre wissenschaftlichen Kompetenzen nutzen, um gemeinsame Weiterbildungsangebote zu erarbeiten. Außerdem sollen bereits vorhandene Studienangebote ausgetauscht werden. Ein weiteres Ziel der Zusammenarbeit ist es, gemeinsam neue wissenschaftliche Themen zu erschließen und Erfahrungen auszutauschen.
Das NIT bildet Studierende und Führungskräfte aus, Managementaufgaben verantwortungsvoll zu übernehmen. Der Master-Studiengang "Technology Management" vereint dabei technologisches und unternehmerisches Wissen und vermittelt auch Innovationsmethoden wie Design Thinking. Die Leuphana Universität Lüneburg bietet neben den Vollzeitstudiengängen auch berufsbegleitende Weiterbildungsprogramme im Rahmen ihrer Professional School an, um Führungskräfte weiterzuentwickeln, beispielsweise in den Bereichen Nachhaltigkeit, Recht, Management sowie Gesundheit und Soziales.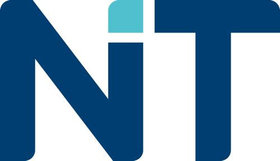 Verena Fritzsche, CEO des NIT begrüßt die Kooperation: "Mit der Leuphana Universität Lüneburg wollen wir Synergien nutzen und unser Angebot noch attraktiver gestalten, um Weiterbildungsteilnehmer für die ständig neuen Herausforderungen der Berufswelt fit zu machen."
NIT Northern Institute of Technology Management
Technologietrends kennen, unternehmerisch denken, Digitalisierung meistern: Am NIT Northern Institute of Technology Management lernen Talente aus aller Welt, Managementaufgaben verantwortungsvoll zu übernehmen. Gemeinsam mit der Technischen Universität Hamburg (TUHH) bietet das private, gemeinnützige Institut ein englischsprachiges Doppel-Master-Programm an: Ingenieurwissenschaften (MSc) und Technology Management (MBA). Darüber hinaus entwickelt das NIT maßgeschneiderte Weiterbildungsangebote für Industrieunternehmen. Mit dem 2016 gegründeten Digital Think Tank bündelt das NIT seine Kompetenzen in den Bereichen Digitalisierung und New Leadership und liefert relevante Impulse zu öffentlichen Debatten. In Workshops und Vorträgen lernen Unternehmer, Führungskräfte und Teams neue Methoden wie Design Thinking kennen, erfahren, wie Software-Entwickler ticken und welche Digitaltrends wirklich wichtig sind.
Leuphana Universität Lüneburg
Die Leuphana bündelt in der Professional School ihre Aktivitäten bei berufsbegleitendem Studium und Weiterbildung. Seit 2009 werden berufsbegleitende Bachelor, Master und Zertifikate sowie Weiterbildungen wie Seminare oder Webinare angeboten. Die Angebote stammen aus den Clustern Management & Entrepreneurship, Governance, Nachhaltigkeit & Recht sowie Bildung, Gesundheit & Soziales. Die Nachfrage nach den breit gefächerten Angeboten der Professional School ist in den vergangenen Jahren immer stärker gewachsen. Sie hat sich zu einem der wichtigsten akademischen Weiterbildungsanbieter im norddeutschen Raum und einer der größten Weiterbildungseinrichtungen an deutschen Universitäten entwickelt. Über 1.100 Studierende sind derzeit an der Professional School eingeschrieben.
Text: Sophie Janik
---
TUHH - Public Relations Office
Franziska Trede
E-Mail: franziska.trede@tuhh.de
Phone: +49 40 428 78 3458