Dreifache Internationale Auszeichnung für Christian Ringle von der TUHH
02.08.2017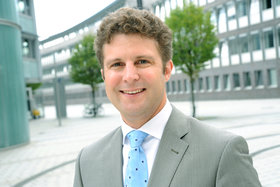 Professor Dr. Christian Ringle, Executive Director of International Affairs der Technischen Universität Hamburg (TUHH), wurde gleich zweimal mit dem renommierten "Emerald Citations of Excellence for 2017 Award" ausgezeichnet und erhielt den "Outstanding Paper Award for Excellence 2017". Die britische Verlagsgruppe Emerald vergibt jedes Jahr Preise für wirtschaftswissenschaftliche Publikationen, die besonders oft von anderen Wissenschaftlern zitiert werden.

Die preisgekrönten Artikel mit den Titeln "A new criterion for assessing discriminant validity in variance-based structural equation modeling" und "Common Beliefs and Reality About PLS: Comments on Rönkkö and Evermann" hat Christian Ringle im Journal of the Academy of Marketing Science veröffentlicht. Hierin revolutioniert der Forscher mit einer neuen Methode die klassischen Ansätze zur sogenannten diskriminierenden Validitätsbewertung. Künftig können statistische Modelle, die latente, also nicht direkt beobachtbare Variablen wie etwa Wahrnehmungen, Einstellungen oder Intentionen enthalten, empirisch eindeutig analysiert werden.
Zudem wurde der Beitrag von Christian Ringle und Professor Marko Sarstedt ""Gain more insight from your PLS-SEM results" vom Emerald Verlag "hervorragend" bewertet und in Industrial Management & Data Systems veröffentlicht. Diese Publikation richtet sich auf die Analyse von Ursachen-Wirkungsmodellen, die beispielsweise in der Erfolgsfaktorenforschung eingesetzt werden. Die grafische Analyse der relativen Wichtigkeit von Einflussfaktoren und gleichzeitig deren Performance erlaubt es, besonders wirksame Maßnahmen für die Erfolgssteigerung zu identifizieren. Das vorgestellte Verfahren genießt eine hohe Beliebtheit sowohl in der Forschung als auch in der betrieblichen Praxis.

Um die wissenschaftliche Qualität von Fachzeitschriften und Büchern zu fördern, lobt Emerald Group Publishing jährlich den Emerald Literati Network Award für unterschiedlichste Disziplinen der Wissenschaft aus. Für die Auswahl der Publikationen spielen Kriterien wie Internationalität und Diversität eine Rolle, aber auch Faktoren wie Beitrag zur wissenschaftlichen Forschung und Anwendbarkeit in der Praxis.
---
TUHH - Public Relations Office
Jasmine Ait-Djoudi
E-Mail: pressestelle@tuhh.de
Phone: +49 40 428 78 3458