"New Hot Paper" von TUHH-Professor Christian Ringle gehört zu meist zitierten Aufsätzen im Web of Science
03.04.2017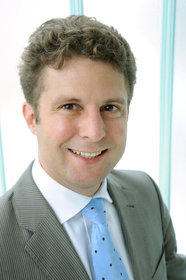 Der Aufsatz "A new criterion for assessing discriminant validity in variance-based structural equation modeling" von Professor Christian Ringle, Leiter des Instituts für Personalwirtschaft und Arbeitsorganisation an der Technischen Universität Hamburg (TUHH), gehört zu den am meisten beachteten Forschungspublikationen der letzten zwei Jahre. Das zeigt die aktuelle Auflistung der "New Hot Paper for Economics & Business in Essential Science Indicators" (ESI) des Unternehmens Clarivate Analytics, das alle zwei Monate die die am häufigsten zitierten Aufsätze aus über 12.000 Zeitschriften weltweit für den jeweiligen Publikationszeitraum zusammenfasst. Der im Januar 2015 im "Journal of the Academy of Marketing Science" veröffentlichte Artikel wurde bis heute mehr als 111 Mal in der wissenschaftlichen Online-Datenbank Web of Science zitiert. Mitautoren sind die Professoren Jörg Henseler von der University of Twente und Marko Sarstedt von der Otto-von-Guericke-Universität Magdeburg.
"What's hot" in diesem Forschungsbeitrag: Mit einer neuen Methode revolutionierten die Forscher die klassischen Ansätze zur sogenannten diskriminierenden Validitätsbewertung. Künftig können statistische Modelle, die latente, also nicht direkt beobachtbare Variablen wie etwa Wahrnehmungen, Einstellungen oder Intentionen enthalten, empirisch eindeutig analysiert werden. Ein Beispiel: Kundenzufriedenheit und Kundenbindung sind zwei unterschiedliche Konzepte. Bei der Messung innerhalb eines statistischen Modells muss sichergestellt werden, dass diese Konzepte auch empirisch unterschiedlich repräsentiert werden. Die im Aufsatz beschriebene Methode prüft, ob dies der Fall ist. "Wir erklären Schritt für Schritt, wie die neue Analyse zum Test des Gütekriteriums angewendet werden kann", sagt Professor Christian Ringle. Und weiter: "Unsere Erkenntnisse können nicht nur zur Lösung wirtschaftlicher Probleme, sondern ebenso in der Biologie, Medizin, im Ingenieurwesen sowie in den Bereichen der Politikwissenschaft und Psychologie eingesetzt werden."

So errechnen sich die "New Hot Paper in Essential Science Indicators" (ESI)
Die ESI-Listen basieren auf Zeitschriftenartikeln, Publikationen und Zitierdaten des amerikanischen Unternehmens Clarivate Analytics, zu dem auch die wissenschaftliche Literaturdatenbank Web of Science gehört. Web of Science ist eine der renommiertesten interdisziplinären Datenbanken der Welt. Alle zwei Monate werden unter Berücksichtigung von über 12.000 Zeitschriften weltweit die "New Hot Paper" bekannt gegeben. Zu ihnen gehören Veröffentlichungen, die sich unter den top 0.1 Prozent der meist zitierten Aufsätze befinden, die in den letzten zwei Jahren veröffentlicht wurden und die innerhalb des jeweiligen Feld und der Veröffentlichungsperiode liegen.
Siehe auch: http://clarivate.com/new- … =science-research-connect
See also: https://www.tuhh.de/hrmo/welcome.html
---
TUHH - Public Relations Office
Felicia Heymann
E-Mail: pressestelle@tuhh.de