TUHH: Marco Ritzkowski als Gastprofessor an die Perm National Research Polytechnic University in Russland berufen
13.02.2017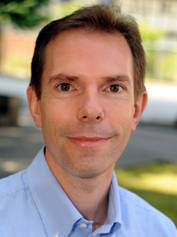 Dr. Marco Ritzkowski von der Technischen Universität Hamburg (TUHH) ist als Associate Professor für Abfallressourcenwirtschaft an die Perm National Research Polytechnic University (PNRPU) berufen worden. Bis Ende des Sommersemesters 2017 wird er am Institut für Umweltschutz in der russischen Stadt Perm Gastvorlesungen im Bereich Abfallressourcenwirtschaft halten.
In seinen Gastvorlesungen werden unter anderem Techniken zur effizienten biologischen Behandlung von Abfallressourcen sowie Treibhausgasemissionen im Bereich der Abfallwirtschaft von Bedeutung sein. Ergänzend bietet Marco Ritzkowski Webinare für Studierende in Perm sowie Teilnehmerinnen und Teilnehmern aus Jekaterinburg und Irkutsk zum Themenkomplex Mechanisch-biologische Abfallbehandlung an. Darüber hinaus betreut er studentische Abschlussarbeiten und Promotionsstudierende und ist Mitglied in den Redaktionsbeiräten der Fachzeitschriften "Transport. Transport facilities. Ecology" und "Applied Ecology. Urban Development".
Marco Ritzkowski arbeitete bereits von 2013 bis 2015 im Rahmen des gemeinsamen Forschungsprojektes "Recourse efficient reduction of greenhouse gas emissions within the landfill life cycle" mit der PNRPU zusammen. Im Zuge dieser Kooperation leitete er mehrere Masterkurse für Studierende der Universität Perm.
Das Institut für Umweltschutz an der PNRPU gehört zu den führenden Forschungseinrichtungen Russlands auf dem Gebiet der Abfall- und Ressourcenwirtschaft mit Schwerpunkten im Bereich der Abfallentsorgung und Sicherung von Altdeponien sowie Recyclingtechnologien. Mit dem aktuellen Forschungsschwerpunkt "Automatische Sortierung von Abfällen und Schließung von Stoffkreisläufen" ergänzen sich die Arbeiten des russischen Instituts mit denen am Institut für Umwelttechnik und Energiewirtschaft/Abfallressourcenwirtschaft an der TUHH. Weitere gemeinsame Lehr- sowie Forschungsprojekte sind in Planung.
Marco Ritzkowski ist neben seiner Haupttätigkeit als wissenschaftlicher Mitarbeiter am Institut für Umwelttechnik und Energiewirtschaft auch Geschäftsführer der International Waste Working Group (IWWG). An der TUHH ist er als Dozent für Bachelor- und Masterkurse beschäftigt. Sein Forschungsinteresse gilt primär der Verbesserung der Nachhaltigkeit von Siedlungsabfalldeponien durch beschleunigte biologische Stabilisierung.
Perm National Research Polytechnic University (PNRPU)
www.pstu.ru/en
Weitere Informationen
Dr. Marco Ritzkowski
Institut für Umwelttechnik und Energiewirtschaft
Harburger Schlossstr. 36, 21079 Hamburg
Tel.: +49 40 428782053
E-Mail: m.ritzkowski@tuhh.de
---
TUHH - Public Relations Office
Jasmine Ait-Djoudi
E-Mail: pressestelle@tuhh.de
Phone: +49 40 428 78 3458