Innovativer Schutz vor Cyberattacken: Themenabend IT-Security am NIT
07.11.2016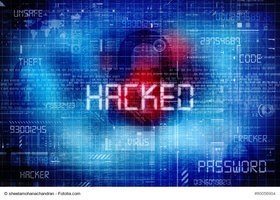 Smartphones steuern Stereoanlagen, Fitnessarmbänder kommunizieren mit Apps, Maschinen werden per Tablet gesteuert: Wenn Daten durch Geräte erfasst und verarbeitet werden, sind integrierte Mechanismen zum Datenschutz wichtig. Bei dem Themenabend IT-Security geben ein Forscher und ein Praktiker Einblicke in aktuelle Trends, am 15. November, um 18 Uhr, am NIT Northern Institute of Technology Management in Hamburg. Es referieren Professor Chris Bruszka, Juniorprofessor für IT-Sicherheitsanalyse an der Technischen Universität Hamburg (TUHH) und Johannes Berg, Projektmanager Cooperative R&D and Innovation Projects von NXP Germany. Der Eintritt ist frei.
"[Das Internet] wird ein Teil von dir sein, immer und überall. Stell dir vor, du gehst in einen Raum und alle Dinge, die sich darin befinden, interagieren mit dir", sagte Eric Schmidt CEO von Google 2015 auf dem Weltwirtschaftsforum in Davos. Während früher nur der PC mit dem Internet verbunden war sind es heute Smartphones, Smartwatches, Fernseher und Co – das Internet of Things ist im Alltag angekommen. Um die Daten zu schützen, werden sie meist kryptograhisch verschlüsselt. Die Herausforderung: sicheren Datenschutz und eine einfache Handhabung zu vereinen. IT-Professor Chris Bruszka stellt am NIT die Whitebox-Kryptographie vor: Bei diesem Ansatz verschmilzt man Verschlüsselungsalgorithmus und Schlüssel und macht es damit unmöglich den Schlüssel zu extrahieren. Als Ergebnis hat man statt eines bekannten Algorithmus mit einem geheimen Schlüssel, einen geheimen Algorithmus.
Der Diebstahl und Missbrauch von personenbezogenen Datendaten ist ein ernstzunehmendes Problem. Doch weitaus gefährlicher sind Hacker-Angriffe, die auf die Funktion von Applikationen oder Geräten abzielen, um diese gezielt zu stören, zu manipulieren oder ausfallen zu lassen – insbesondere in der Industrie. Johannes Berg von NXP stellt innovative Projekte im Umfeld von IT-Security vor, die das Ziel verfolgen den Weg für die Industrie 4.0 zu ebnen.
IT-Security, 15. November 2016, 18 Uhr am NIT, Kasernenstraße 12, Hamburg.
Anmeldung erbeten an jana.maslonka@nithh.de
---
TUHH - Public Relations Office
Jasmine Ait-Djoudi
E-Mail: pressestelle@tuhh.de
Phone: +49 40 428 78 3458