TUHH: Best Poster Award an Sebastian Behr
05.10.2016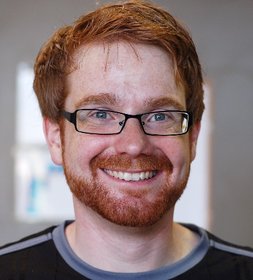 Sebastian Behr von der Technischen Universität Hamburg (TUHH) wurde auf der Materials Science and Engineering (MSE), Europas größter Konferenz zur Materialwissenschaft und -technologie, mit dem Best Poster Award 2016 in der Kategorie "Functional Materials and Devices" ausgezeichnet. Mit der präsentierten Arbeit "Additive-Free Lithium-Ion Cathodes by Freeze-Casting Technology", die eine neuartige Fertigungsmethode für leistungsfähigere Lithium-Ionen-Akkumulatoren zeigt, setzte er sich dort gegen 59 Mitbewerber durch.
Über Eis zu besseren Batterien
In seiner Arbeit untersuchte Behr die lamellaren Strukturen, die bei schnellem Gefrieren von Wasser entstehen. Während des Vorganges werden Fremdkörper zwischen die Lamellen des Wassers gedrängt und bilden ihrerseits eine eigene hochgerichtete Lamellen-Struktur. Wenn das Wasser anschließend durch Wärmebehandlung verdampft, verbleibt ein keramischer, von Poren durchsetzter Festkörper.
Durch das sogenannte "Freeze Casting" könnte zukünftig die Leistung von Lithium-Ionen-Akkus und Batterien verbessert werden. Bisher werden die aktiven Stoffe in Batterien auf Trägerfolien geklebt, dessen Binder den Ionenaustausch behindert und das Volumen an aktivem Material deutlich beschränkt. Mittels "Freeze Casting" können die Elektroden fast ausschließlich auf das aktive Material beschränkt und schnelle Kanäle für den Ionenaustausch geschaffen werden. Für die Elektromobilität unerlässliche Kapazitätssteigerungen und schnellere Lade- und Entladevorgänge wären damit realisierbar.
Behr promoviert am TUHH-Institut für Keramische Hochleistungswerkstoffe und arbeitet in dem Sonderforschungsbereich 986 "Maßgeschneiderte multiskalige Materialsysteme". Das interdisziplinäre Hamburger Forscherteam aus Materialwissenschaftlern, Chemikern, Physikern und Verfahrenstechnikern arbeitet an den Grundlagen für eine neue Gattung von Werkstoffen. Der gebürtige Winsener studierte an der TUHH und erarbeitete die jetzt auf dem Poster präsentierten Ergebnisse in Kooperation mit dem Massachusetts Institute of Technology (MIT) während seiner Diplomarbeit am Lawrence Berkeley National Laboratory in Berkeley, Kalifornien.
---
TUHH - Public Relations Office
Jasmine Ait-Djoudi
E-Mail: pressestelle@tuhh.de
Phone: +49 40 428 78 3458