NIT im KörberForum: Podiumsdiskussion "Angriff aus dem Cyberspace" am 11. Oktober 2016
07.10.2016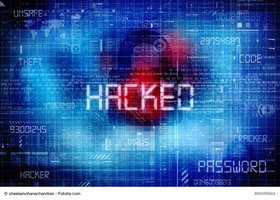 Ob Datendiebstahl, Wirtschaftsspionage oder Sabotage: 69 Prozent der deutschen Industrieunternehmen waren in den letzten zwei Jahren Opfer eines Cyberangriffs. Wie können sich Unternehmen schützen? Diese Frage stellt Verena Fritzsche, Geschäftsführerin des NIT Northern Institute of Technology Management, am 11. Oktober einer Expertenrunde im KörberForum, Kehrwieder 12, 20457 Hamburg. Ab 19 Uhr diskutiert sie mit Eric Tews (Universität Birmingham), Marc Albrecht (IBM) und Frank Rieger (Chaos Computer Club). Der Eintritt ist frei. Anmeldung erbeten bei jana.maslonka@nithh.de
Auf dem Podium:
Dr. Erik Tews
ist Dozent an der University of Birmingham in England und lehrt dort die Themen Sicheres Programmieren sowie IT-Forensik. Seine Forschungsschwerpunkte sind Verschlüsselung, Datenschutz und der Sicherheit von IT-Systemen allgemein. Er promovierte an der Technischen Universität Darmstadt über die Sicherheit von drahtlosen Telefonen und arbeitete dort bis 2015 als Post-Doc.
Marc Albrecht
ist seit 1994 Mitarbeiter der IBM Deutschland GmbH in Hamburg und seit über 15 Jahren im Bereich der Informationssicherheit tätig. Er hat als IT-Architekt und Berater in einer Vielzahl von Kundenprojekten technische und organisatorische Maßnahmen und Lösungen zum Schutz vor Cyberangriffen definiert und implementiert. Als Associate Partner für Security Services verantwortet Marc Albrecht aktuell das IBM-Service-Geschäft in großen und komplexen Kundenprojekten.
Frank Rieger
Jahrgang 1971, ist ein deutscher Hacker, Sachbuchautor, Technikpublizist, Internetaktivist und einer der Sprecher des Chaos Computer Clubs (CCC). Er hat seit den 1990er Jahren in Deutschland verschiedene Start-ups in den Bereichen Datensicherheit, Navigationsdienste und E-Reading gegründet und arbeitet zurzeit als Geschäftsführer eines Unternehmens für Kommunikationssicherheit. (Quelle: Wikipedia)
Verena Fritzsche
leitet seit 2013 als Geschäftsführerin das NIT Northern Institutes of Technology Management. Zuvor war die Diplom-Kauffrau an der KLU Kühne Logistics University Hamburg als Head of Program Management and Program Director M. Sc. Programs und von 2004 bis 2011 an der HSBA Hamburg School of Business Administration als Vice Head of Studies, Quality Management and Product Development tätig.
---
TUHH - Public Relations Office
Jasmine Ait-Djoudi
E-Mail: pressestelle@tuhh.de
Phone: +49 40 428 78 3458