Premiere mit internationalem Aufgebot: Erster Maritimer Wissenschaftskongress tagt an der TUHH
24.08.2016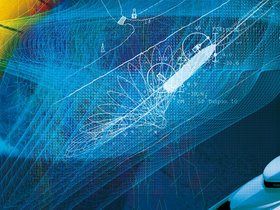 An der Technischen Universität Hamburg (TUHH) findet in Kooperation mit dem Wissenschaftsjournal "Ships and Offshore Structures" vom 31. August bis 2. September 2016 die erste "International Conference on Ships and Offshore Structures" (ICSOS) statt. Erwartet werden rund 80 Expertinnen und Experten aus 20 Nationen, unter anderem aus China, Brasilien, den USA, Thailand, Singapur, Finnland, Schweden und Norwegen. Die Konferenz soll eine Plattform zur Diskussion hochkarätiger wissenschaftlicher Beiträge bieten.
Das inhaltliche Spektrum reicht von Schiffsmaschinenbau, Umwelttechnik und Verfahren zur Risikobewertung über Design bis hin zu Meeresboden- und Polarthemen. Zu den Präsentationen zählt zum Beispiel ein Beitrag von Ulrikke Brask Brandt und Per Olaf Brett aus Norwegen über ein Analyseverfahren für Kollisionsschäden an Schiffen. Die finnischen Wissenschaftler Jaakko Heinonen and Simo Rissanen präsentieren eine Studie zur Anwendbarkeit von Bewegungssimulationen im Offshore-Segment.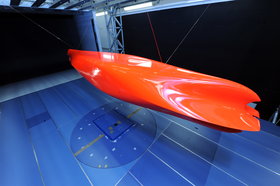 Qualität statt Quantität: Ein internationales Wissenschaftskommitee mit über 50 Mitgliedern aus Europa, Nordamerika, Asien und dem Mittleren Osten wählte die Beiträge im Vorfeld der Konferenz aus. "Inhaltlich war unser Ziel, eine hohe wissenschaftlichen Qualität zu erreichen", sagt TUHH-Professor Sören Ehlers, Mitorganisator der Konferenz. "Ein Großteil der Beiträge wird im Anschluss in einer Sonderausgabe der ,Ships and Offshore Structures´ veröffentlicht."
Die Konferenz wurde bewusst auf diesen Zeitraum gelegt, um weit angereisten Besucherinnen und Besuchern eine Teilnahme am direkt im Anschluss stattfindenden International Symposium on Practical Design of Ships and Other Floating Structures (PRADS'2016) an der Technischen Universität Dänemark (DTU) in Lyngby zu ermöglichen. In Hamburg folgt mit der maritimen Weltleitmesse SMM vom 6. bis 9. September ein Top-Event für Akteure der maritimen Wirtschaft. Außerdem findet kurz vor der ICSOS, vom 23. bis 26. August, in Hamburg die Jahreskonferenz zur Zukunft der Schifffahrt in Hamburg (IAME) statt.
---
TUHH - Public Relations Office
Felicia Heymann
E-Mail: pressestelle@tuhh.de