TUHH goes music – again: Nächstes Klassik-Konzert am 1. Juni 2016 um 19 Uhr
26.05.2016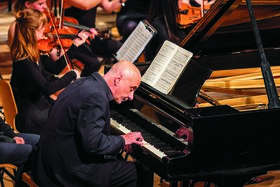 Musikalisch-entspannt durch den Sommer: Im Juni laden die Technische Universität Hamburg (TUHH) und die Hochschule für Musik und Theater (HfMT) zu einem weiteren Klassik-Konzert auf den TUHH-Campus ein. Zu erwarten sind Darbietungen von drei Musikern mit höchsten Auszeichnungen: Pianist Emil Reinert eröffnet den Abend mit Kompositionen von Johann Sebastian Bach, Franz Schubert und Franciszek Brzezi?ski. In der zweiten Hälfte spielen Violinist James McFadden-Talbot sowie Pianist Bernhard Fograscher Werke von Wolfgang Amadeus Mozart, Arnold Schönberg und Richard Strauss. Die jungen Musiker Reinert und McFadden-Talbot studieren derzeit an der HfMT Hamburg. Fograscher unterrichtet an der selbigen seit 2005. Der Eintritt für das Konzert im Audimax I der TUHH ist frei.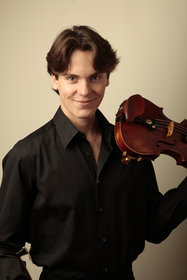 Emil Reinert wurde 1994 in Paris geboren. Im Alter von 10 Jahren wurde er im Konservatorium Hector Berlioz in der Klasse von Prof. Adam Wibrowski angenommen. Später studierte er Musikwissenschaft an der Universität Paris-Sorbonne. Seit Oktober 2014 studiert er in Hamburg an der HfMT bei Prof. Hubert Rutkowski.
James McFadden-Talbot ist Absolvent des "Los Angeles Philharmonic Composer Fellowship" Programms. Als Stipendiat erhielt er einen Bachelor of Music an der USC Thornton School of Music, wo er mit einem Vollstipendium sein Studium für ein fünftes Jahr fortsetzte. Aktuell absolviert McFadden-Talbot sein Masterstudium der Violine in Hamburg bei Prof. Tanja Becker-Bender.
Bernhard Fograscher wurde 1965 in Rumänien geboren. Er erhielt seine musikalische Ausbildung an der Indiana University Bloomington, USA. Fograscher setzt sich nachhaltig für aktuelle Musik und in die Jahre gekommenes Repertoire ein. In seinem Fokus steht dabei vor allem die Erweiterung des Klaviers, etwa in Form eines zweimanualigen Vierteltonklaviers. Nach Lehrtätigkeiten an der Indiana University und der HfK Bremen unterrichtet Bernhard Fograscher seit 2005 an der HfMT.
Was? TUHH goes music: Klassik-Konzert
Wann? Mittwoch, 1. Juni 2016, 19 – 21 Uhr
Wo? TUHH, Audimax I, Gebäude H, Am Schwarzenberg-Campus 5, 21073 Hamburg
---
TUHH - Public Relations Office
Felicia Heymann
E-Mail: pressestelle@tuhh.de