TUHH eröffnet zwei neue Alumni Chapter
25.01.2016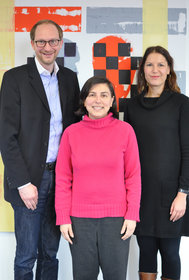 Das internationale Alumni-Netzwerk der Technischen Universität Hamburg (TUHH) wächst und wächst. Im Januar wurden zwei neue Chapter eröffnet – eines in Costa Rica (Cartago) und eines in China (Shanghai). Die Alumni-Ortsgruppen ermöglichen den Ehemaligen der TUHH und des NIT Northern Institute of Technology Management mit Kommilitonen in Kontakt zu bleiben und sich mit Ingenieurinnen und Ingenieuren aus aller Welt zu vernetzen.
Präsidentin für das Chapter in Costa Rica ist eine engagierte Repräsentantin des Alumninetzwerks: Dr. Paola Vega-Castillo schloss 2003 ihren Master of Science in Microelectronics and Microsystems ab und promovierte im Bereich Mikroelektronik an der TUHH. Heute, als Vize-Präsidentin Forschung am Instituto Tecnológico de Costa Rica, fühlt sie sich noch immer stark mit der TUHH verbunden. "Mit Frau Vega-Castillo haben wir eine großartige Vertretung der TUHH in Costa Rica gefunden. Wir freuen uns sehr, dass wir sie als Alumni Chapter-Präsidentin gewinnen konnten. Mit jedem neuen Chapter kommt ein weiterer Knotenpunkt in unserem weltweiten Alumni-Netzwerk hinzu", sagt Dr. Ralf Grote, Leiter des Präsidialbereichs der TUHH. In der vergangenen Woche besuchte Vega-Castillo ihre Alma Mater und trat ihr Amt als Chapter-Präsidentin an.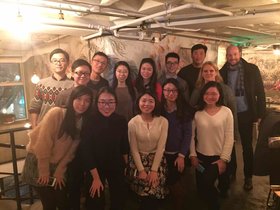 Das zweite neue Chapter wurde ebenfalls im Januar im chinesischen Shanghai gegründet. Zu dem ersten Chapter-Treffen kamen rund 15 Alumni der TUHH und des NIT. Als Chapter-Präsidentin wählten die Teilnehmer die NIT-Absolventin Chuchen Song. Song hat im Januar ihr Doppelstudium am NIT und an der Nanjing University of Aeronautics and Astronautics (NUAA) erfolgreich abgeschlossen. Anja Seitz, Director of Academic & Student Affairs am NIT, besuchte das Treffen und freute sich über den regen Austausch: "Es war ein gelungener Nachmittag. Die gemeinsame Vergangenheit an NIT und TUHH verbindet, sodass alle schnell ins Gespräch kamen." Fortan wollen sich die Ehemaligen in regelmäßigen Abständen in der chinesischen Metropole treffen, um alte Kontakte zu pflegen und neue zu knüpfen.
Als Botschafter der TUHH und des NIT werden die beiden neuen Chapter in Zukunft nicht nur Alumni zusammenbringen, sondern auch bei der Betreuung Studieninteressierter unterstützen. "Was für ein toller Doppelstart ins neue Jahr!", freut sich Prof. Andreas Liese, Vorsitzender des Vereins Alumni und Förderer der TUHH e.V. "Die TUHH-Familie wächst stetig und bietet viele Möglichkeiten für alle Mitglieder weltweit". Mit den zwei neuen Chaptern haben TUHH-Alumni bereits in zehn Städten weltweit die Möglichkeit, an regelmäßigen Ehemaligen-Treffen teilzunehmen.
---
TUHH - Public Relations Office
Jasmine Ait-Djoudi
E-Mail: pressestelle@tuhh.de
Phone: +49 40 428 78 3458