TUHH-Gründungspräsident Danielmeyer erhält Auszeichnung der Omega Alpha Association
07.12.2015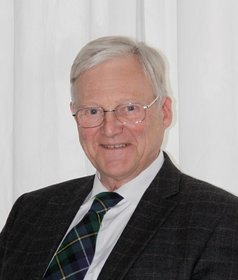 Der Gründungspräsident der Technischen Universität Hamburg (TUHH) Prof. Dr. rer. nat. Hans Günter Danielmeyer ist zum Ehrenmitglied der Omega Alpha Association benannt worden. Damit ist er der zweite Europäer, dem diese Ehre zuteil wird. Die Omega Alpha Association ist ein Zweig der INCOSE, das mit 10.000 Mitgliedern größte Netzwerk der Systemingenieure. Dieser gemeinnützige Verband hat zum Ziel, Systems Engineering als interdisziplinäre Wissenschaft weltweit mit einheitlichen Standards weiter zu entwickeln. Danielmeyer wird damit für seine wissenschaftliche Leistung und sein Engagement für Systems Engineering geehrt. Die Omega Alpha Association ernennt jährlich eine Person zum Ehrenmitglied.
Danielmeyer trat 1978 das Amt des Präsidenten der TUHH an. Er wurde 1965 an der Universität Stuttgart promoviert. Von 1966 bis 1971 arbeitete er in den Bell Laboratories in New Jersey am Verständnis und der Stabilisierung aller Betriebsarten des Neodym-YAG-Lasers. Er entwickelte im Zeitraum von 1971 bis 1974 weitere Laser am Max-Planck-Institut für Festkörperforschung in Stuttgart, mit Gastaufenthalten am Lincoln Laboratory des MIT und der Universität von Campinas in Brasilien. 1975 wurde er Professor für experimentelle Festkörperphysik am Institut für Angewandte Physik der Universität Hamburg, wo er die Gruppe Festkörperlaser und ihre frühe Verbindung zum Lebedev Institut in Moskau aufbaute. Für die Deutsche Forschungsgemeinschaft betreute er sechs Jahre alle Sonderforschungsbereiche der Physik an deutschen Universitäten. Von 1987 bis 1996 war er als Mitglied des Vorstands der Siemens AG für ihre Forschung und Entwicklung zuständig. Daneben war er Vorsitzender des Präsidialarbeitskreises Forschung und Entwicklung des Zentralverbandes der deutschen Elektroindustrie und von 1994 bis 1996 gewählter Präsident der Deutschen Physikalischen Gesellschaft. Bis 2010 war er Mitglied des Kuratoriums am Fraunhofer-Institut für System- und Innovationsforschung. Seit 2004 ist er Gastprofessor an der Universität Lübeck. Nachdem er im Abendstudium an der Rutgers University 1971 den MBA erwarb, konzentrierte er sich auf das quantitative Verständnis der industriellen Evolution.
Des Weiteren war Danielmeyer Berater für die chinesische, deutsche, japanische und Schweizer Regierung, für die EU-Kommission und Vizepräsident des Japanisch-Deutschen Zentrums Berlin. Von 1987 bis 1996 war er Honorarprofessor an der Universität München und von 1990 bis 1996 an der Universität
Shandong in China. Er ist Ehrendoktor der Universität Straßburg, Mitglied der European Academy of Sciences and Arts, und Mitglied der Schwedischen Akademie der Ingenieurwissenschaften.
Omega Alpha Association
http://omegalpha.org/honorary-member-2014
---
TUHH - Public Relations Office
Jasmine Ait-Djoudi
E-Mail: pressestelle@tuhh.de
Phone: +49 40 428 78 3458