TUHH-Studentin Selin Üreten ist Jane M. Klausman Siegerin 2015
02.09.2015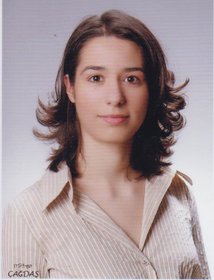 Selin Üreten, Studentin an der Technischen Universität Hamburg (TUHH) und am NIT Northern Institute of Technology Management, wurde mit dem Jane M. Klausman Women in Business Scholarship ausgezeichnet. Seit 2010 vergibt der Zonta Club Hamburg die mit 1.000 Euro dotierte Förderung an herausragende Studentinnen der Wirtschaftswissenschaften. Ziel des weltweit agierenden Zonta Clubs ist es, die Gleichberechtigung der Geschlechter zu fördern und Frauen in ihrer beruflichen Karriere zu unterstützen.
"Selin Üreten verbindet als junge Frau mit einem herausragenden Weg, besonderem Engagement und bemerkenswerten Leistungen vieles, für das Zonta steht", sagte Christiane Lemberg, Präsidentin des Zonta-Club Hamburg, "Vielfalt, Neugier, Internationalität, Perspektiven und auch das nötige Maß an Mut." Die Preisträgerin absolviert derzeit ihren Doppel-Master in Technology Management am NIT und in "Aircraft Systems Engineering" an der Technischen Universität Hamburg (TUHH). In ihrer Masterarbeit zum Thema "Analysis of Adults" Learning in Engineering" untersucht Üreten Motivationsfaktoren und Lernschwellen für Ingenieure mit dem Ziel, solche Schwellen zu überwinden und insbesondere mehr Frauen für ein Ingenieursstudium zu begeistern. "Ich freue mich, dass mit dem Jane M. Klausman Award mein Beitrag zur Gesellschaft anerkannt wird", sagte Üreten. "Das Interesse und Feedback, das ich erfahre, unterstreicht, wie wichtig es ist, Ingenieurwissenschaften und Managementthemen zu verbinden."
Ihre Forschungsarbeit will sie zukünftig an der Technischen Universität von Istanbul fortsetzen und sich dort mit interkulturellen Fragen der Personalentwicklung im Ingenieurswesen auseinandersetzen. Motivation für ihre Forschung ist die These, dass gerade in technischen Berufen Innovationsfähigkeit und Offenheit wichtig sind, damit Ingenieurinnen und Ingenieure ihre Kenntnisse auch als erfolgreiche Unternehmer einsetzen können.
---
TUHH - Public Relations Office
Jasmine Ait-Djoudi
E-Mail: pressestelle@tuhh.de
Phone: +49 40 428 78 3458