TUHH-Wirtschaftswissenschafler Christian Ringle erhält den "Emerald Citation of Excellence Award"
29.07.2015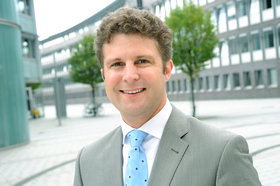 Der TUHH-Wirtschaftswissenschaftler Professor Christian M. Ringle wird in diesem Jahr mit dem angesehenen "Emerald Citations of Excellence Award 2015" ausgezeichnet. Jährlich vergibt die britische Verlagsgruppe Emerald Preise an die 50 meist zitierten wirtschaftswissenschaftlichen Publikationen, die herausragend häufig von anderen Wissenschaftlern, bzw. anerkannten betriebswirtschaftlichen Journals veröffentlicht wurden. Zudem müssen die prämierten Publikationen von einer Expertengruppe als besonders bemerkenswert hinsichtlich "Neuartigkeit, Interdisziplinarität und Relevanz für die heutige Welt" eingestuft worden sein.?
Das preisgekrönte Paper mit dem Titel "An assessment … ing research" erschien 2012 im Journal of the Academy of Marketing Science. Mitautoren sind die Professoren Joe F. Hair (Kennesaw State University, USA), Marko Sarstedt (Otto-von-Guericke-Universität Magdeburg) und Professorin Jeannette M. Mena (University of South Florida, USA).
In dem bis heute 600 mal zitierten Beitrag werden die Verwendung der Partial Least Squares (PLS)-Methode in führenden wissenschaftlichen Marketing-Zeitschriften analysiert, die methodische Vorgehensweise in den Artikeln bewertet und Problemfelder in der Anwendung der Methode identifiziert. Wissenschaftler und Praktiker aus aller Welt nutzen die PLS-Pfadanalyse (z. B. unter Verwendung der Software SmartPLS, www.smartpls.de), um komplexe Kausalmodelle zu schätzen. Damit ist es beispielsweise möglich, die zentralen Erfolgsgrößen von Kunden- und Mitarbeiterzufriedenheit oder Innovations- und Technologieakzeptanz empirisch nachzuweisen. Den Autoren ist es mit dem ausgezeichneten Paper gelungen, eine wichtige Orientierung sowohl für diese Forscher als auch für Gutachter und Herausgeber wissenschaftlicher Zeitschriften sowie für die betriebliche Praxis bereitzustellen.
Neben der Qualität des Journals, in dem ein wissenschaftlicher Artikel publiziert wurde, ist ebenso die Zitation ein weiteres zentrales Kriterium, um die Relevanz von Wissenschaftlern und ihrer Forschung einzustufen. Der Beitrag rangiert auf Platz 1 der "Shugan´s list of most cited marketing articels" und ist damit der weltweit meist zitierte Marketing-Artikel, der in den vergangenen fünf Jahren publiziert wurde. "Ich freue mich sehr über diesen Erfolg, den wir im Team erzielt haben. Das erreicht man wahrscheinlich nur einmal im Leben", freut sich der Wissenschaftler und Leiter des TUHH-Instituts Personalwirtschaft und Arbeitsorganisation.
Ringles Forschungsgebiete sind Strategisches Management und Unternehmensführung, Personalmanagement, Arbeitsorganisation, Kooperation in Unternehmensnetzwerken, Marketing sowie die Anwendung multivariater Analyseverfahren auf diesen Gebieten. Dieser Lehrstuhl ist Beleg für die wirtschaftswissenschaftliche Kompetenz an der TUHH und im Besonderen im Studiendekanat Management-Wissenschaften (MWT) und Technologie.
See also: www.tuhh.de/hrmo.html
---
TUHH - Public Relations Office
Martina Brinkmann
E-Mail: pressestelle@tuhh.de