TUHH: Cylad Consulting fördert Austauschprogramm mit University of California, Berkeley
26.05.2015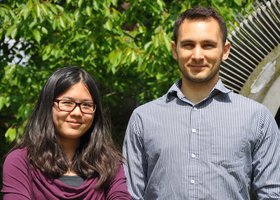 Ein Alumnus gibt zurück: Die Technische Universität Hamburg (TUHH) erhält von der Cylad Consulting eine Förderung für zwei Stipendiaten der renommierten University of California, Berkeley (UC Berkeley). Partner von Cylad Consulting und Initiator der beiden Stipendien ist Steffen Petersen. Er ist ein Absolvent der TUHH.
Das "Internationale Studierenden Austauschpartnerschafts-Programm" (ISAP) zwischen der TUHH und UC Berkeley besteht bereits seit 1996. Es ermöglicht Studierenden der ingenieurwissenschaftlichen Studiengänge an der TUHH in Berkeley zu studieren. "Wir freuen uns sehr über das Engagement der Cylad Consulting und darüber, dass ein ehemaliger Student nun anderen Studierenden eine außergewöhnliche Zeit in ihrem Studium schenkt", so TUHH-Präsident Garabed Antranikian. Das Austauschprogramm in den kommenden zwei Jahren durch den DAAD gesichert, Studierende der UC Berkeley können nun auch ihrem Studium an der TUHH nachgehen. "Ich habe selbst während meines Studiums von den Austauschprogrammen der TUHH viel profitiert. Es ist schön, wenn ich etwas zurückgeben kann und dadurch helfe, dass das Programm weiter bestehen bleibt", sagt Steffen Petersen, Associate Partner von Cylad Consulting. Petersen absolvierte sein Bauingenieurstudium an der TUHH und promovierte ebendort am Institut für Modellierung und Berechnung. Vor seinem Einstieg in die Unternehmensberatung arbeitete er als Post-Doktorand an der Stanford University im Fachbereich Mechanical Engineering. Noch heute ist er der TUHH verbunden: Er nimmt an den jährlich stattfindenden Berkeley-Waterloo-Alumni-Treffen des Instituts für Mechanik und Meerestechnik teil.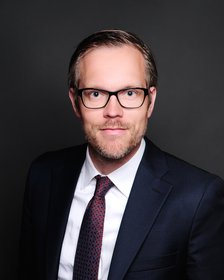 Initiiert wurde die Partnerschaft zwischen der TUHH und der UC Berkeley vom ehemaligen Leiter des Institut für Mechanik und Meerestechnik, Professor Edwin Kreuzer. Das Institut für Mechanik und Meerestechnik freut sich nun über zwei Stipendiaten, die im Sommer für zwei beziehungsweise drei Monate am Institut forschen werden: Alyssa Novelia, M.Sc. und Michael Sankur, M.Sc., promovieren beide im Bereich Maschinenbau an der University of California, Berkeley. Während ihres Aufenthaltes an der TUHH werden sie im Bereich der Entwicklung autonomer Unterwasserfahrzeuge forschen.
http://www.cylad-consulting.com/de
http://www.berkeley.edu
http://www.tuhh.de/mum/HippoCampus
---
TUHH - Public Relations Office
Jasmine Ait-Djoudi
E-Mail: pressestelle@tuhh.de
Phone: +49 40 428 78 3458