Daddeln und Gutes tun - Weltweit erstes Charity-Spiel entwickelt
13.04.2015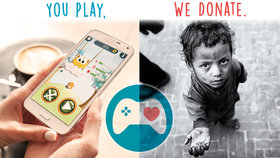 You play, we donate – Wir spenden, solange du spielst! Mit diesem Aufruf wendet sich das Startup-Unternehmen Charity GamesLAB mit einer Crowdfunding-Kampagne an alle, die Spielen mit Spenden verbinden wollen. Der Erlös geht an Save the Children Deutschland. Unterstützt werden die Spieleentwickler vom Startup Dock der Technischen Universität Hamburg (TUHH).
Das Hamburger Charity GamesLAB ist ein Entwickler mobiler Spiele, der Spielspaß mit dem guten Zweck vereint. "Die Idee ist völlig neu und spenden war wahrscheinlich nie leichter", sagt Sohrab Shojaei Khatouni, Geschäftsführer und Gründer des Charity GamesLAB. "Die Charity Games stehen anderen Spiele-Apps in nichts nach. Einzig durch das Charity Game Logo erkennen die Spieler, dass es sich um eine App für den guten Zweck handelt." Das Konzept hinter den Charity Games ist einfach: Das neu entwickelte Geschicklichkeitsspiel Snook Skyrider wird kostenfrei auf das Handy geladen und schon spendet der Spieler. Einnahmen entstehen durch kurze Werbung in den Spielen. Möchte der Spieler beispielsweise einen besonderen Gegenstand im Spiel erhalten, kann er diesen durch das Anschauen eines 15 sekündigen Werbeclips erhalten. Dadurch wird der Charity Gamer finanziell nicht belastet und generiert trotzdem Spendengelder solange er spielt. Das Spiel steht für Geräte mit einer IOS als auch Android Software kostenlos in allen App-Stores zur Verfügung.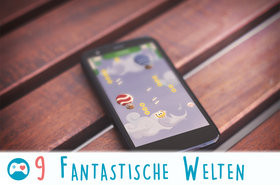 Save the Children ist die weltweit größte unabhängige Kinderrechtsorganisation. Sie setzt sich für die Rechte aller Kinder auf Gesundheit und Überleben, Schule und Bildung sowie Schutz vor Gewalt und Ausbeutung ein. Save the Children (gegründet 1919) ist seit mehr als 90 Jahren weltweit aktiv.
Mehr Informationen
http://www.charitygameslab.com
www.facebook.com/CharityGamesLAB
www.Startnext.com/CharityGamesLAB
Kontakt
Charity GamesLAB
Sohrab Shojaei Khatouni
CEO und Gründer
Tel + 49 172 297 53 41
E-Mail shojaei@charitygameslab.com
---
TUHH - Public Relations Office
Jasmine Ait-Djoudi
E-Mail: pressestelle@tuhh.de
Phone: +49 40 428 78 3458