Acoustics scientists meet in Hamburg
DAGA 2023 - 49th Annual Conference on Acoustics, March 06-09, 2023
27.02.2023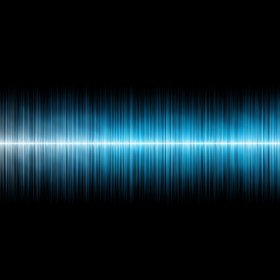 Noise emissions are commonplace in industrial society. One in five Europeans suffers from noise pollution that is hazardous to health. This is the result of a study published in 2020 by the European Environment Agency. The experts accuse the EU of failing to meet its noise reduction targets. How noise can be reduced and how noise and its impacts are measured is one of the many topics of "DAGA 2023". The conference will be held for four days starting March 6 at the Congress Centrum Hamburg under the direction of two scientists from the Technical University of Hamburg.
Professor Otto von Estorff and Dr. Stephan Lippert from the Institute of Modeling and Computation at the TU Hamburg expect more than 1400 national and international guests, who will exchange information about the latest research in acoustics. The teaching of sound is the unifying theme here, bringing together many natural science and engineering disciplines. From basic research on sound measurement methods to modeling scenarios and large-scale applications, the entire spectrum of acoustics research will be on the agenda during the four days of the congress.
But nature conservation also plays a major role. For example, Dr. Lippert is calculating the noise generated by ramming support structures of offshore wind turbines. The goal here is to reduce noise emissions that have a direct impact on mammals living in the North Sea, for example. Another example is the sound emissions caused by electric cars in road traffic. In this field in particular, a new field of research is developing in the wake of the expansion of e-mobility. A third exemplary topic concerns the acoustics of wind turbines. Infrasound, i.e. noise emissions that are not perceptible to the human ear but can be felt, is an important topic in acoustics research and is also directly related to nature conservation.
In the context of the conference, the following persons are directly available to press representatives as contact persons:
Impact of noise on marine life
Dr.-Ing. Stephan Lippert, TU Hamburg
s.lippert@tuhh.de
Acoustics with a view to e-mobility
Prof. Dr.-Ing. Klaus Genuit, Head Acoustics GmbH
klaus.genuit@head-acoustics.com
Acoustics of wind turbines (infrasound)
Esther Blumendeller, M.Sc., University of Stuttgart
blumendeller@ifb.uni-stuttgart.de
Media representatives can register directly for the conference at tagungen@dega-akustik.de and, for example, arrange interviews with the above-mentioned persons either in advance or on site.
For general questions the conference management (estorff@tuhh.de or s.lippert@tuhh.de) is naturally also available.
Further information at www.daga2023.de.
---
TUHH - Public Relations Office
Franziska Trede
E-Mail: franziska.trede@tuhh.de
Phone: +49 40 428 78 3458