Harburg goes Swing
SwingING. – Konzert zum Semesterabschluss
11.02.2014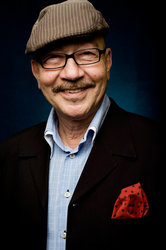 The Voice of Sweden - Der Entertainer Hayati Kafe zu Besuch bei Freunden an der Technischen Universität Hamburg.
Es wird ein großes, ein herausragendes Konzert werden, das die BigTUHHBand SwingING. anlässlich des Semesterabschlusses am Montag, 17. Februar 2014 um 20 Uhr im Audimax der TUHH, Schwarzenbergstraße 95, geben wird. Stargast des Abends ist der Schwede Hayati Kafe. Er zählt zu den größten Sängern Europas mit einer glanzvollen internationalen Karriere als Interpret und Entertainer. Anlass ist ein lang geplanter Besuch in der Hansestadt bei seinem Freund und Weggefährten, dem schwedischen Musiker Lennart Axelsson. Der bekannte Jazz-Trompeter, der in der NDR-Big-Band eine führende Rolle spielte, zählt seit Jahren zur festen Besetzung von SwingING. Diese Gelegenheit hat die Band unter Leitung von Gero Weiland zum Anlass genommen, ein Programm mit den Interpretationen und größten Hits von Hayati Kafe vorzubereiten, um es gemeinsam mit den beiden Altmeistern in der TUHH zu präsentieren.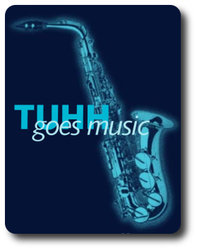 Dabei sein werden so großartige Titel wie "I'm beginning to see the light", "The very thought of you", "Over the rainbow" oder "The lady is a Tramp", um nur die großen Klassiker zu nennen, die an diesem Abend auf dem Programm stehen.
Als instrumentalen Solisten wird die Big Band an diesem Abend von Gabriel Coburger bereichert, der mit seinem brillanten Sound am Tenor den Saxophon-Satz um Thomas Gramatzki komplettiert. Gabriel Coburger blickt zurück auf eine musikalische Biografie mit Konzerten und Aufnahmen gemeinsam mit den bedeutendsten Künstlern der heutigen Jazz Epoche. Musiker wie Lionel Hampton, Al Jarreau, Clark Therry, Albert Mangelsdorff, Wolfgang Schlüter, Bobby Mc Ferrin und viele mehr gehören zu seinen Weggefährten bei musikalischen Auftritten der Extraklasse rund um den Globus.
Die Big Band SwingING. der TUHH freut sich auf einen unvergesslichen Abend mit dem einzigartigen Harburger Publikum, das seit nunmehr zwölf Jahren das Audimax in Harburg zum Toben bringt.
Einlass ist bei freiem Eintritt ab 19.30 Uhr.
Let's go – Swing, Swing, Swing …Live auf TIDE Radio 96,0 ab 20:00 Uhr – UKW 96,0 MHz und Kabel (Hamburg) 95,45!
Text: Christian Scharfetter ?
---
TUHH - Public Relations Office
Martina Brinkmann
E-Mail: pressestelle@tuhh.de