Ein kritischer Ingenieur und die Grenzen des Wachstums
Vortrag an der TU Hamburg
17.01.2013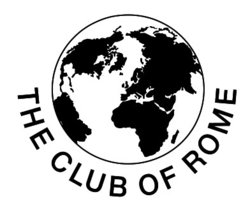 Auf seine Initiative ist 1978 die Deutsche Gesellschaft des Club of Rome gegründet worden. Am kommenden Montag, 21. Januar, steht Eduard Pestel im Mittelpunkt eines öffentlichen Vortrags an der TU Hamburg-Harburg. Prof. Dr.-Ing. Dr.-Ing. E. h. mult. Dr. h. c. Oskar Mahrenholtz spricht von 16.45 bis 17.45 Uhr über den Ingenieur und Mitbegründer, der entscheidend zur Realisierung der Arbeiten an dem weltbekannten Bericht "Grenzen des Wachstums" beigetragen hat.
Der Vortrag im Rahmen des Seminars "Mechanik" ist öffentlich und findet im Raum 2589 im Gebäude M in der Eißendorfer Straße 42 statt.
Mahrenholtz gehört zu den Gründungsmitgliedern der TU Hamburg-Harburg. 1982 folgte er einem Ruf an die junge TUHH, an der er bis zu seiner Emeritierung 1996 den Arbeitsbereich Meerestechnik II - heute Institut für Mechanik und Meerestechnik - leitete. Vor seiner Rufannahme an die Elbe war der Maschinenbauingenieur an der Universität Hannover Leiter des Instituts für Mechanik. Dort hatte er in den Jahren zuvor bei Eduard Pestel promoviert. Mahrenholtz war unter anderem Vizepräsident der Deutschen Forschungsgemeinschaft, Delegierter der Bundesrepublik im NATO Science Committee. Er ist Träger des Großen Verdienstkreuzes des Verdienstordens der Bundesrepublik Deutschland.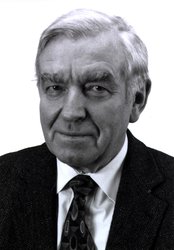 In seinem Vortrag wird der Wissenschaftler über die Entstehungsgeschichte des Club of Rome sprechen sowie als Zeitzeuge über seinen Doktorvater Eduard Pestel, der sich als Ingenieur im Club of Rome für eine nachhaltige Entwicklung eingesetzt hatte. Auch die Kernaussagen des Berichts "Grenzen des Wachstums" werden vorgestellt, und es wird über die öffentliche Kritik des Club of Rome an der wachstumsbasierten Gesellschaft reflektiert werden.
Eine Woche später, am 28. Januar, wird der TUHH-Student Peter Daniel Faulkner-Harding das Thema fortsetzen, wenn er - zur gleichen Zeit am gleichen Ort - eine Vortrag mit dem Titel "World Modelling and the limits to growth from a system dynamics perspective" halten wird.
Alle Vorträge des Seminars "Mechanik": http://www.tuhh.de/mum/seminare.html
---
TUHH - Public Relations Office
Jutta Katharina Werner
E-Mail: pressestelle@tuhh.de