Neuer Aufsichtsratsvorsitzender des NIT Northern Institute of Technology Management
Georg Menges verstärkt Business School an der TU Hamburg
21.10.2022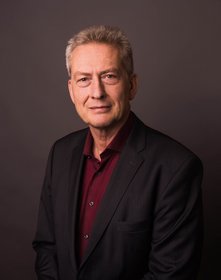 Georg Menges ist der neue Aufsichtsratsvorsitzende des NIT Northern Institute of Technology Management, der Business School an der Technischen Universität Hamburg. Herr Menges war zuletzt als Director Cooperative Innovation für die NXP Semiconductors Germany GmbH unter anderem verantwortlich für den Bereich nationaler und europäischer Projekte, vorrangig mit dem Schwerpunkt IT-Sicherheit, KI & Konnektivität, und Leiter der Innovationsabteilung. Das NIT hat er seit Jahrzehnten als Sponsor begleitet und unterstützt, ist Vorsitzender des CommuNITy e.V. und seit 2017 Mitglied des Aufsichtsrats.
"Georg Menges hat in seiner Zeit bei NXP als Sponsor und Partner die Zusammenarbeit zwischen NXP und dem NIT systematisch aufgebaut und professionalisiert. NXP hat in der Zeit über 20 Studierende des NIT gesponsort. Davon sind heute noch ca. 80 Prozent bei NXP beschäftigt. Eine Erfolgsstory par Excellence für eine Kooperation zwischen einer Universität und einem Industrieunternehmen, in der viele, vor allem internationale Studierende gefördert und integriert wurden." sagt Dr. Klemens Kleiminger, CEO des NIT Northern Institute of Technology Management. "Georg Menges war und ist aufgrund seiner Erfahrungen eine große Bereicherung für den Aufsichtsrat des NIT. Dass er nun den Vorsitz übernimmt, freut mich daher sehr!"
"Ich begrüße es sehr, dass Georg Menges nach langjähriger Tätigkeit im Aufsichtsrat des NIT jetzt den Vorsitz übernimmt. Georg Menges setzt sich seit Jahren für das NIT, aber auch für die Kooperation zwischen TU Hamburg und NXP ein. Ich freue mich auf die weitere Zusammenarbeit mit dem NIT und Herrn Menges als Aufsichtsratsvorsitzenden und bin gespannt auf die neuen Impulse, die er setzen wird", so Professor Andreas Timm-Giel, Präsident der TU Hamburg.
"Über sehr viele Jahre hat NXP Kontakt zu Top Talenten durch das NIT bekommen, ihr Studium gesponsort und sie während und nach dem Studium in das NXP-Team integriert. Für die Aufgabe diese erfolgreiche, und in der heutigen Zeit immens wichtige Kooperation zwischen Universität und Industrie jetzt als Aufsichtsratsvorsitzender weiter voranzutreiben, stehe ich gern zur Verfügung!" so Georg Menges.
Über das NIT
Das NIT Northern Institute of Technology Management ist die Business School an der TU Hamburg. 1998 gegründet, lernen hier Talente aus aller Welt in ihrem praxisorientierten Masterstudium (M. A./MBA) Managementaufgaben verantwortungsvoll zu meistern. In idealen Lernräumen entwickeln sie Kompetenzen, um die Herausforderungen schnelllebiger Umgebungen zu meistern und die Welt von morgen aktiv zu gestalten.
Weitere Informationen unter www.nithh.de
Text: Harm Paulsen, Marketing & Student Recruiting Manager, NIT, harm.paulsen@nithh.de
---
TUHH - Public Relations Office