Doppelerfolg für TUHH-Professor Dr. Christian M. Ringle: Auszeichnung als Highly Cited Researcher und Platz 1 im F.A.Z.-Ökonomenranking 2020
20.11.2020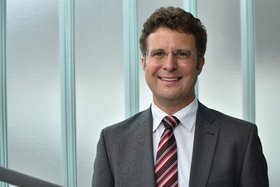 Mit mehr als 76.000 Zitationen zählt Professor Dr. Christian M. Ringle von der Technischen Universität Hamburg (TUHH) erneut zu dem einen Prozent der weltweit am meisten zitierten Wirtschaftswissenschaftlerinnen und Wissenschaftler. Das bestätigt das Analyse-Ranking des Unternehmens Clarivate Analystics sowie das F.A.Z. Ranking für Deutschlands einflussreichste Ökonomen in der Kategorie Wissenschaft, bei dem der TU-Professor den ersten Platz belegt. In Hamburg ist Ringle damit der erste Wirtschaftswissenschaftler mit der Auszeichnung "Highly Cited Researcher". Neben dem TUHH-Professor gibt es in Deutschland lediglich sechs weitere Wissenschaftlerinnen und Wissenschaftler von deutschen Universitäten mit diesem Titel im Bereich Wirtschaft.
Die beiden Rankings würdigen Forscherinnen und Forscher, die durch ihre Forschungsleistung überzeugen. Im Rahmen des Highly Cited Researcher Rankings werden die Zitate aus den vergangenen elf Jahren auf Basis der Datenbank Web of Science gewertet. Das Web of Science ist eine weltweit führende Zitierdatenbank, mit mehr als 18.000 Zeitschriften, über 180.000 Konferenzbeiträgen und 80.000 Büchern. Das F.A.Z. Ökonomenranking bezieht sich auf den Index der Zitationen der letzten vier Jahre aus der Datenbank Scopus des Fachverlags Elsevier.
"Ich freue mich sehr über diese erneute Auszeichnung und danke meinem Institut, meinen Kollegen und der TUHH für die großartige Unterstützung", sagt Professor Dr. Christian M. Ringle. "Dieser Erfolg trägt auch dazu bei, die TUHH in weltweiten Rankings, wie beispielsweise dem anerkannten THE-Ranking, noch besser zu positionieren", so der Wissenschaftler weiter.
Professor Dr. Christian M. Ringle forscht an der TUHH zu Themen aus den Bereichen Strategisches Management, Organisation, Marketing, Human Ressource Management und Quantitative Methoden. Seine Forschungsarbeit ist stark interdisziplinär ausgerichtet und findet auch Anwendung in der Medizin, der Psychologie sowie den Ingenieurwissenschaften. Neben der Forschung setzt sich Ringle in seiner Position als Director of International Affairs zudem dafür ein, der TUHH weltweit zu neuen Kooperationen und Partnerschaften zu verhelfen. So ist die TUHH Mitglied des European Consortium of Innovative Universities (ECIU) – einer Kooperation mehrerer europäischer sowie einer mexikanischen Universität, die es sich zum Ziel gesetzt haben, gemeinschaftlich eine europäische Universität voranzutreiben.
Mehr Informationen unter:

https://www.faz.net/aktue … ellen-16965630.html
https://clarivate.com/new … archers-list/

https://www.timeshighereducation.com/
https://www.eciu.org/
---
TUHH - Public Relations Office
Franziska Trede
E-Mail: franziska.trede@tuhh.de
Phone: +49 40 428 78 3458