Mit Robotik und Mikrochips die Medizin revolutionieren
Ringvorlesung "Tissue Engineering – Regenerative Medizin" startet am 24. November an der TUHH
20.11.2020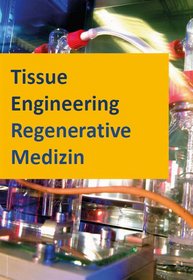 Dass das Reparieren von Gewebedefekten mit gezüchteten körpereigenen Zellen oder auch der Einsatz von Robotik und Mikrochips in der regenerativen Medizin keine Zukunftsvisionen mehr sind, beweisen Wissenschaftlerinnen und Wissenschaftler der Technischen Universität Hamburg (TUHH) und des Universitätsklinikums Hamburg-Eppendorf (UKE) in der Ringvorlesung "Tissue Engineering - Regenerative Medizin". Am 24. November 2020 startet die digitale Vorlesungsreihe mit dem Vortrag "Knochenqualität in physiologischen und pathologischen Zuständen" von Professor Björn Busse, Heisenbergprofessur am Institut für Osteologie und Biomechanik des Universitätsklinikums Hamburg-Eppendorf (UKE).
Das Forschungsgebiet Tissue Engineering und Regenerative Medizin untersucht die künstliche Herstellung von biologischen Geweben wie Haut, Blutgefäße, Knochen oder Nerven aus lebenden Zellen und Biomaterialen. Es beruht auf der interdisziplinären Zusammenarbeit der Bereiche Zellbiologie, Biomaterialentwicklung, Zellkulturtechnik und Bioverfahrenstechnik und eröffnet vielfältige neue Einsatzgebiete im klinischen Alltag, wie z.B. der Krebsforschung und –therapierung. Auch im Rahmen des Forschungszentrums Medizintechnik Hamburg (fmthh) forschen Ingenieurinnen und Ingenieure der TUHH und Wissenschaftlerinnen und Wissenschaftler des UKE in Hamburg gemeinsam an neuen Technologien und Therapien. Die interdisziplinäre medizintechnische Forschung ermöglicht Klinikern durch technologische Anwendungen z.B. aus der Mikrosystemtechnologie, Nanoelektronik, Künstlichen Intelligenz, Robotik und Maschinellem Lernen neue und spannende Erfolge in Diagnostik und Therapie.
Organisiert wird die Ringvorlesung in Zusammenarbeit mit dem fmthh von Professor Michael Morlock, Leiter des TUHH-Instituts für Biomechanik, und Professor Ralf Pörtner vom TUHH-Institut für Bioprozess- und Biosystemtechnik.
Was? Ringvorlesung "Tissue Engineering – Regenerative Medizin"
Wann? 24. November 2020 bis 26. Januar 2021, jeweils dienstags, 17 bis 18.30 Uhr
Wo? online per Zoom-Meeting. Link erhältlich nach Anmeldung per E-Mail an poertner@tuhh.de
Weitere Termine:
1. Dezember: Krebsstammzellen: Gibt es sie und welche Bedeutung haben sie in der Onkologie?, Prof. Dr. med. Udo Schumacher, UKE, Hamburg
8. Dezember: Abbaubare Magnesiumimplantate – heute hier, morgen fort?, Dr. rer. nat. Frank Feyerabend
15. Dezember: Vaskularisierungsstrategien für Tissue Engineering in vitro/in vivo, Prof. Dr. med. Arndt Schilling, Universitätsmedizin Göttingen
18. Dezember: Opportunities and challenges of cosmetic substance qualification in vitro, Dr. Jochen Kühnl, Beiersdorf AG
5. Januar: : Ingenieurtechnische Aspekte bei der Vermehrung humaner Immunzellen für Zelltherapien, Prof. Dr.-Ing. Ralf Pörtner, TUHH, Hamburg
12. Januar: KI, Robotik und Maschinelles Lernen in der Medizin, Prof. Dr.-Ing Alexander Schlaefer, TUHH, Hamburg
19. Januar: Mikrosystemtechnische Lösungen für die Medizin – von Mikrochip bis Rückenmarkregeneration, Prof. Dr.-Ing. Hoc Khiem Trieu, TUHH, Hamburg
26. Januar: Zelltracking und Zellkultur in Hydrogelen, Dr. rer. nat. Daniel H. Rappoport, Fraunhofer EMB, Lübeck
Über das fmthh
Die TUHH und das Universitätsklinikum Hamburg-Eppendorf (UKE) verbindet eine langjährige, erfolgreiche Zusammenarbeit. Das fmthh wurde 2013 durch das UKE und die TUHH zur verstärkten Bündelung gemeinsamer Interessen in einer strategischen Partnerschaft unter einem virtuellen Dach gegründet. Im Rahmen des fmthh kooperieren die TUHH und das UKE in den Bereichen Forschung, Nachwuchsförderung, Innovation und Lehre.
Text: Wiebke E. Cramer, Koordination Forschungszentrum Medizintechnik Hamburg, E-mail: w.cramer@uke.de
---
TUHH - Public Relations Office
Franziska Trede
E-Mail: franziska.trede@tuhh.de
Phone: +49 40 428 78 3458